Pictures from 2001
Winchester Public School,
Winchester Ontario, Canada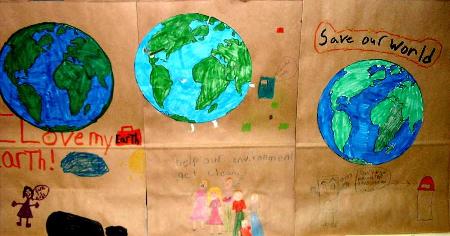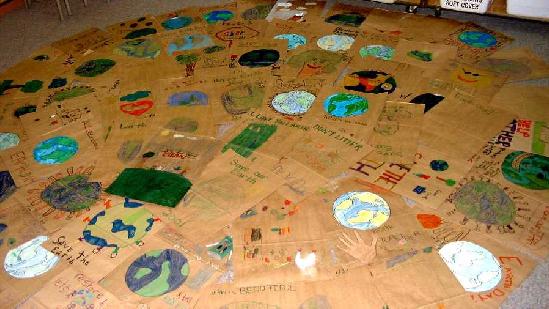 What a great project! Children from Junior Kindergarten to Grade Six at Winchester Public School beautifully decorated 182 grocery bags for Andy's Foodtown. Mrs. Walsh and her Grade Fours walked to Andy's on the Friday before Earth Day to deliver the bags and present Andy's with a certificate of participation. They were warmly received and rewarded with a surprise of cookies and juice. The Winchester Press was even on hand to take their picture.

WWW.EARTHDAYBAGS.ORG