Pictures from 2002
Springer Public Schools, Springer, OK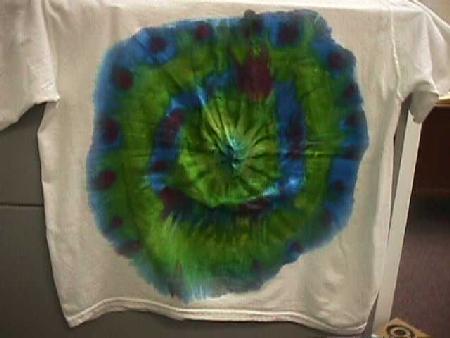 Springer, Oklahoma, Earth Day 2002 celebration.

Several students decorated tied-dyed shirts as a class project. Then, the students planned to wear the shirts to the Earth Day Expo in Ardmore, Ok. This is one of the students' shirts. Happy Earth Day 'ya!

WWW.EARTHDAYBAGS.ORG